Airbus Develops High Standards System Operations to Foster a Sustainable Supply Chain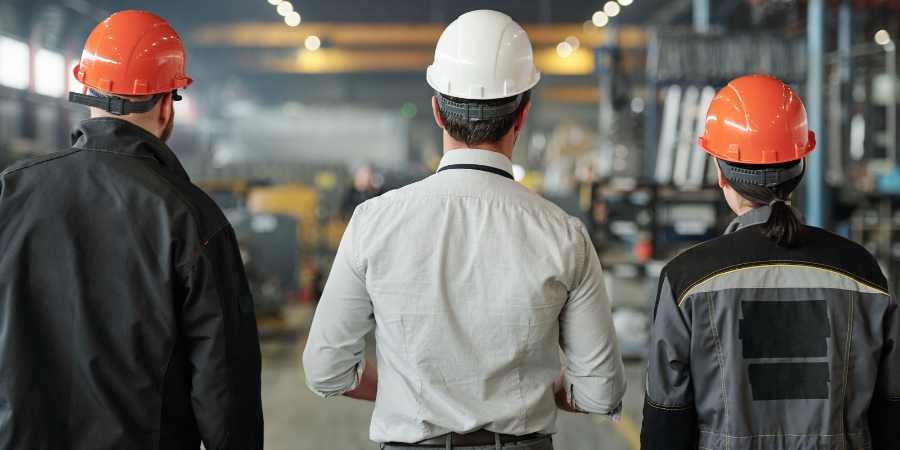 Introduction:
Airbus is the world's leading provider of aeronautics, space, and associated services. Airbus builds and manufactures around 25% of the world's telecommunications satellites to keep people connected. Airbus UK is responsible for satellite construction, propulsion systems, and payloads, which include the industry-leading digitally processed shipments.
Airbus has always been at the forefront of innovating new technologies, with a pioneering spirit that has redefined the aerospace industry. Its products bring people closer together, helping them unite and progress. They strive to continually push the boundaries on what is possible to safeguard our world for future generations. As the demand for satellite applications develops, so does the need for innovative approaches to boost throughput capacity and shorten 'time to market.'
The Challenge:
The systems and processes were complex and inefficient.
With thousands of components going into each satellite, manufactured and supplied by thousands of suppliers, processes were complex and inefficient. Tracking orders, delivery, and payments across various systems and approaches were difficult and time-consuming. Data was transferred by email, CD, and even post.
Quality assurance was a major issue as well. Multiple departments are involved, and internal collaboration is complex and slow. External communication was manual, time-consuming, and frustrating for all parties.  There are many chances for mistakes and consequent costs due to the numerous processes required to bring information from point A to point B. The more stages in a process there are, the more potential that something will go wrong.
According to recent research, supply chain issues cost organisations between 9% and 20% of their value over a six-month period.  The challenges are compounded because supply chains comprise independent participants—suppliers and manufacturers—who must protect the integrity and confidentiality of their information systems and operations for competitive advantage.
To keep Airbus at the forefront of innovation, the company must optimise operational efficiency and provide on-demand services to its corporate users. Finding smarter approaches to simplify how the organisation collects and analyses data is part of this.
The Approach:
Building a Data-driven Approach to Supply Resilience
Airbus' expertise is highlighted by its prime contractor role for Europe's Future Combat Air System (FCAS) - a network of manned and unmanned platforms ranging from fighters and drones to satellites.
Development of the Multi-Domain Combat Cloud (MDCC) - a decentralised, cyber-resilient, collaborative information network based on cloud-based technologies; and implementation of the Network for the Sky (NFTS) - a resilient global-mesh military communications solution.
The Solution:
Advanced Analytics to Avoid Supply Disruptions
Since 2002, Finworks Worfklow Platform has been used within what is now Airbus Defence & Space's satellite division. It was initially designed as a proof of concept to demonstrate how satellite component design and specification, order, production, and delivery management could be improved by involving suppliers in a digital supply chain that would monitor the status of satellite components from third-party suppliers during the entire process.

The proof of concept demonstrated was possible to achieve better than 80% completeness at the integration milestone, which was an order of magnitude better than any previous waveguide achievement. The economic benefits of using the Finworks Workflow Platform were demonstrated to be enormous, and this has remained true ever since.
| | |
| --- | --- |
| | The solution is intuitive and easy to use. Training time for new process participants is therefore minimal, and so they quickly become as productive as more seasoned team members |
| | Finworks Workflow has a comprehensive audit trail, which reveals a detailed story of how much rework, waiting time and changing specifications contribute to the elapsed time of producing any component. This transparency leaves "nowhere to hide" (it is clearly visible what/who caused a delay, rework or change), and consequently, the process participants have every reason to collaborate efficiently on timely delivery instead of trying to hide behind each other |
| | Finworks Workflow enables extensive monitoring of process progress and can alert management if problems with an item will threaten a milestone, delivery or completion date. As a result, management can take timely corrective action and eliminate any process bottlenecks and other obstacles before they impede the timely delivery |
| | The platform allows monitoring of individual team members' productivity. It can also help identify highly productive team members whose working practices can thus be replicated by management to other team members |
The Outcome:
Successful Global Supply Chain Management
The outcomes included improved communication with key stakeholders such as customers, logistics providers, suppliers, and manufacturers. The solution improved response times to changeable demand cycles while also minimising out-of-stock problems and boosting overall inventory management.
The proof of concept managed and gathered data about the performance of a digital supply chain setup for waveguides. This data was compared to the best-ever achieved data across all previous production runs. This data revealed:
| | |
| --- | --- |
| | 30% average component delivery cycle time reduction compared to the previous best-ever cycle |
| | A 70% improvement in overall productivity between digital and manual supply chain |
| | More than 20% cost saving with 20% greater complexity in design |
| | More than 30% cycle time reduction |
| | More than 50% improvement in time from the first delivery |
| | More than 30% enhancement in a non-recurring effort |
| | A 75% reduction in the 'learning curve' |
Finworks Workflow now powers a standardised set of processes spanning all departments involved in the design, and procurement of components, with secure access and automated notifications for external suppliers and streamlined processes for reviewing and approving plans.
The Client's Feedback
:
"The ease and speed of implementing new data structures on Finworks, combined with the ease of automatically importing data from external systems, made it the logical choice for our internal management information system."
SUBSCRIBE TO OUR NEWSLETTER