Transform your Organisation into a Data-Driven Enterprise
Finworks offer a comprehensive approach to help you streamline your business processes and harness the full power of your data.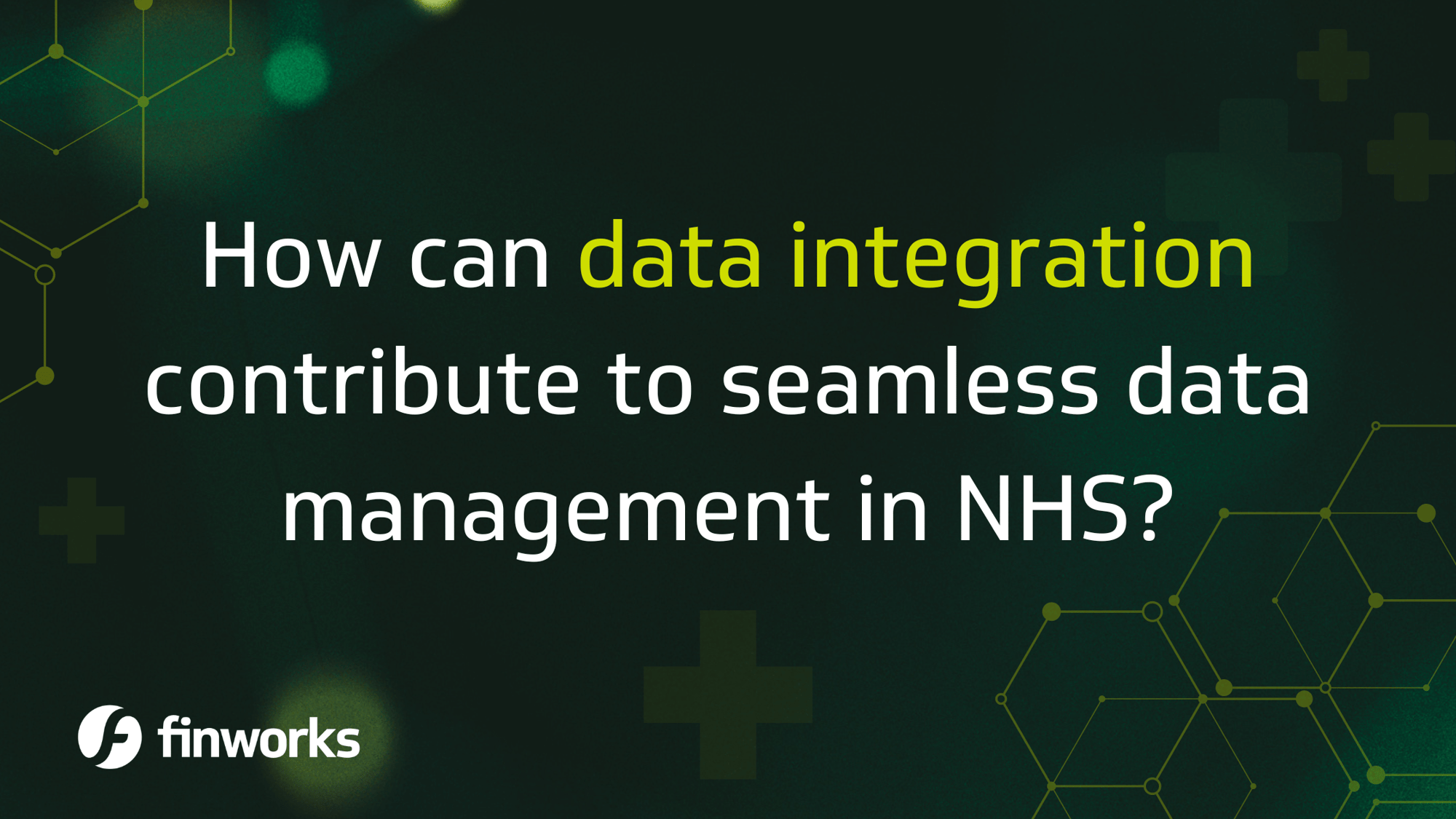 Building a Robust Healthcare Data Platform
The National Health Service (NHS) is embarking on a transformative journey by developing a robust data platform. This platform aims to integrate operational data from disparate systems into a secure and unified environment, facilitating improved access, coordination, and the delivery of high-quality care. By adopting a federated approach, this data platform will enable seamless collaboration between hospital trusts and integrated care systems (ICS), fostering a connected and efficient healthcare ecosystem.
Click here to gain comprehensive insights into building a robust NHS data platform.
Discover and Unlock the Value of your Data
70 million
The volume of securities managed and processed by Finworks at

a leading European financial institution
25%
The average operational cost improvements following a Finworks project
15+
The number of years Finworks has been supplying data and workflow solutions


We understand that the challenges of today's data-driven world can be overwhelming, which is why we offer a comprehensive solution to help you streamline your business processes and harness the full power of your data.
Finworks simplifies the delivery of reliable, self-service data management by scaling automation and data operations across the entire big data lifecycle. Boost the platform's governance and security capabilities by combining the power of data discovery and cataloguing to make it simpler to search, analyse, connect, and trust your data.
Quality Data for Innovation
Finworks automates organisational processes and creates efficiencies to route and direct information flows, responsibilities and collaboration channel for the most efficient use of resources. The Finworks Workflow Management Platform is being used by high-profile organisations as a workflow management and case management system in mission-critical deployments.
Eliminate Data Silos: Integrates all your data sources into one platform, eliminating the need for multiple tools and manual processes.
Automate Workflows: Automate repetitive manual processes, freeing up time for your team to focus on more strategic initiatives.
Improve Data Quality: Ensures data consistency and accuracy, improving the quality of your data.
Gain Actionable Insights: Provides you with the insights you need to make informed decisions, enabling you to drive business growth.
Boosting Efficiency with Data Fabric and Workflow Technology
A cohesive data management system designed to simplify your business operations and drive productivity. With our solution, you can seamlessly integrate your data systems, automate workflows, and gain valuable insights into your business performance.
Data Fabric
A complete data landscape connecting multiple data sources and infrastructure types across locations, that allows for seamless data flow, management, and analysis of data without costly data integration needs.
Workflow
A collaborative workflow management solution that empowers organisations to design, automate, and monitor the performance of cases or tasks ensuring that work is handled consistently and efficiently.
At Finworks, we pride ourselves on delivering high-quality solutions that exceed our client's expectations. We have worked with several organisations, including major European banks, AirBus and UK home Office, helping them overcome their data and workflow challenges.
Industries
Our case studies highlight real-world examples of how our products and services have helped different sectors overcome challenges and achieve their goals.
Financial Services
Advancing digital innovation for financial institutions. Transform, protect, and orchestrate data from various sources using the Finworks data management solution to give a trusted, secure and complete perspective of customer, business and transactional data enabling organizations to secure and optimize their data flow.
Government
Leveraging government data to drive strategic innovation. Finworks modernise data management and support a data-driven culture at all levels of government to better govern and manage the public sector. Finworks allows various levels of government to monitor the performance and optimise their processes.
Supply Chain Management
Consolidating data from all stakeholders, suppliers and flow systems is a key success for supply chain management. Finworks provides a unified solution for data workflow, integration and integrity. Finworks lets you stream data from numerous sources in real-time and get critical insights from trusted quality data.
Discover How We Helped Our Clients
We work across industries and sectors, includding the public sector, in the UK and
internationally, directly with clients or in partnership.
SUBSCRIBE TO OUR NEWSLETTER