Finworks data catalogue boosts analyst productivity, increases analytics accuracy, and fosters confident data-driven decision-making while allowing everyone in your business to discover, interpret, and govern data.
Utilise next-generation data discovery driven by AI and machine learning

Increase trust by including governance and collaboration

Accelerate time to results with no code required

Using in-place data virtualisation, you may streamline the data supply chain

Make the most of a tried-and-true integration platform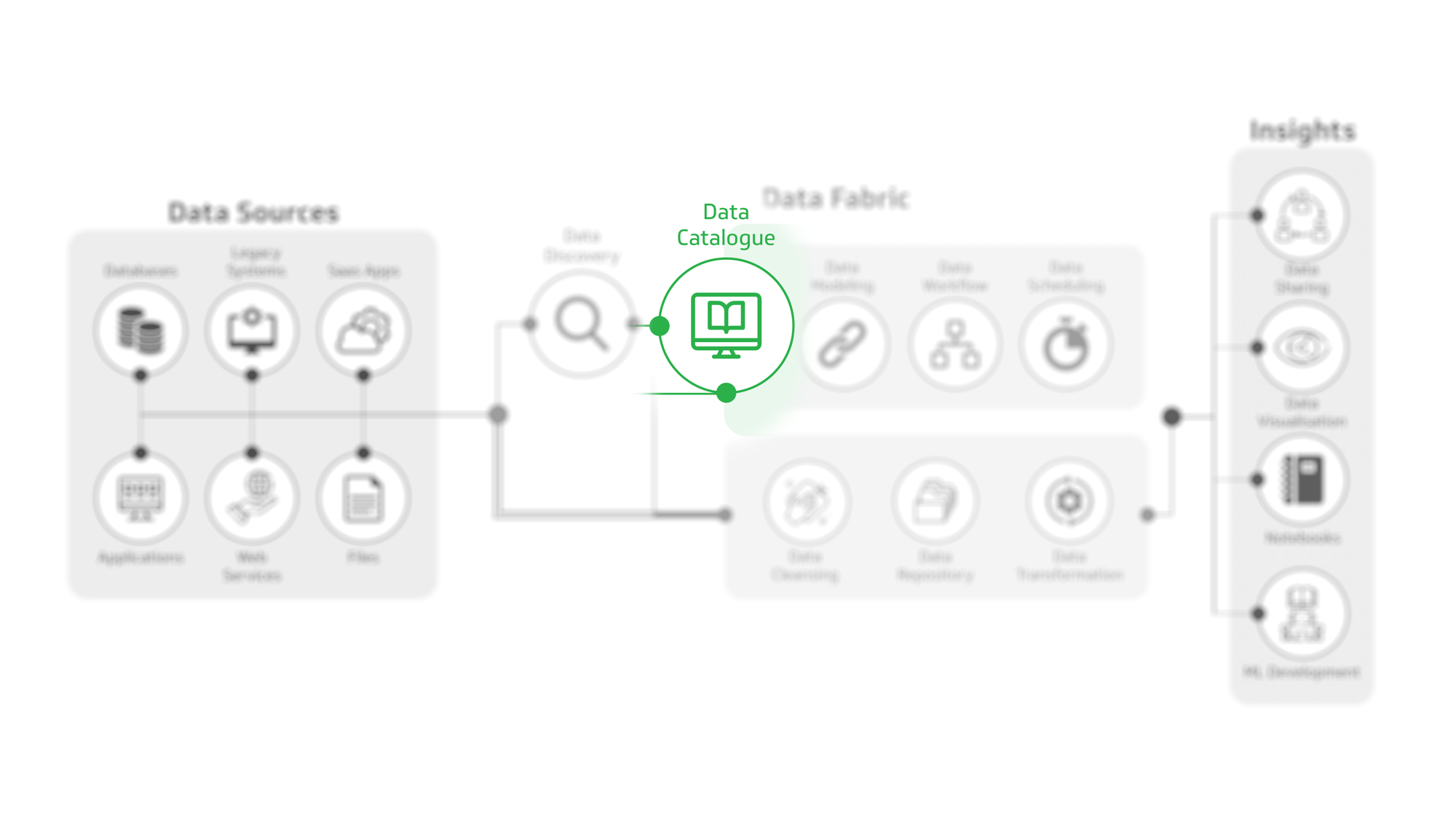 What is Data Catalogue?
A data catalogue uses metadata and data management technologies to establish an inventory of data assets inside an organization, enabling users to quickly and easily search and access data.
Finworks is an open and intelligent data catalogue for enterprise data governance, quality, and collaboration using AI models. It enables data users to explore, curate, organize, and share data resources, data sets, analytical models, and their connections with other members of your business in a matter of seconds.
Finworks data catalogue helps organizations;
Data ingestion experience combines data discovery -

swiftly locate results based on the metadata you search for, as well as relevant suggestions and/or warnings based on ratings and reviews from other users.




Compliance is simplified -

By profiling data assets, determining their relevance to certain requirements, and automatically categorizing and labelling them for future reference. 




Connections to a broad range of data sources -

Connections to all of the assets you have today and a commitment to build up connections in the future. Deploy your data wherever it lives, whether on-premises or in a public, private, hybrid, or hybrid multi-cloud environment.




Support for quality and governance that ensures trusted data - 

Integrate easily with whatever quality and governance programmes and tools you have in place, such as data quality standards, business glossaries, and workflows, to guarantee trustworthy data.




Explainable AI support -

categorize and prepare data assets for best usage and transparency in your AI models.
More Resources about Data Fabric
Data Quality Management – The 5 Pillars Explained
SUBSCRIBE TO OUR NEWSLETTER