Empower businesses to discover relevant data using a simple interface that is supported by deep access to data sources such as databases, legacy systems, Saas Apps, applications, web services and different file formats.
Extract data from diverse data sources that are important to you.
Transform and improve this data to make it suitable for analysis.

Load this data into a unified source of truth, such as a Data Lake or Data Warehouse.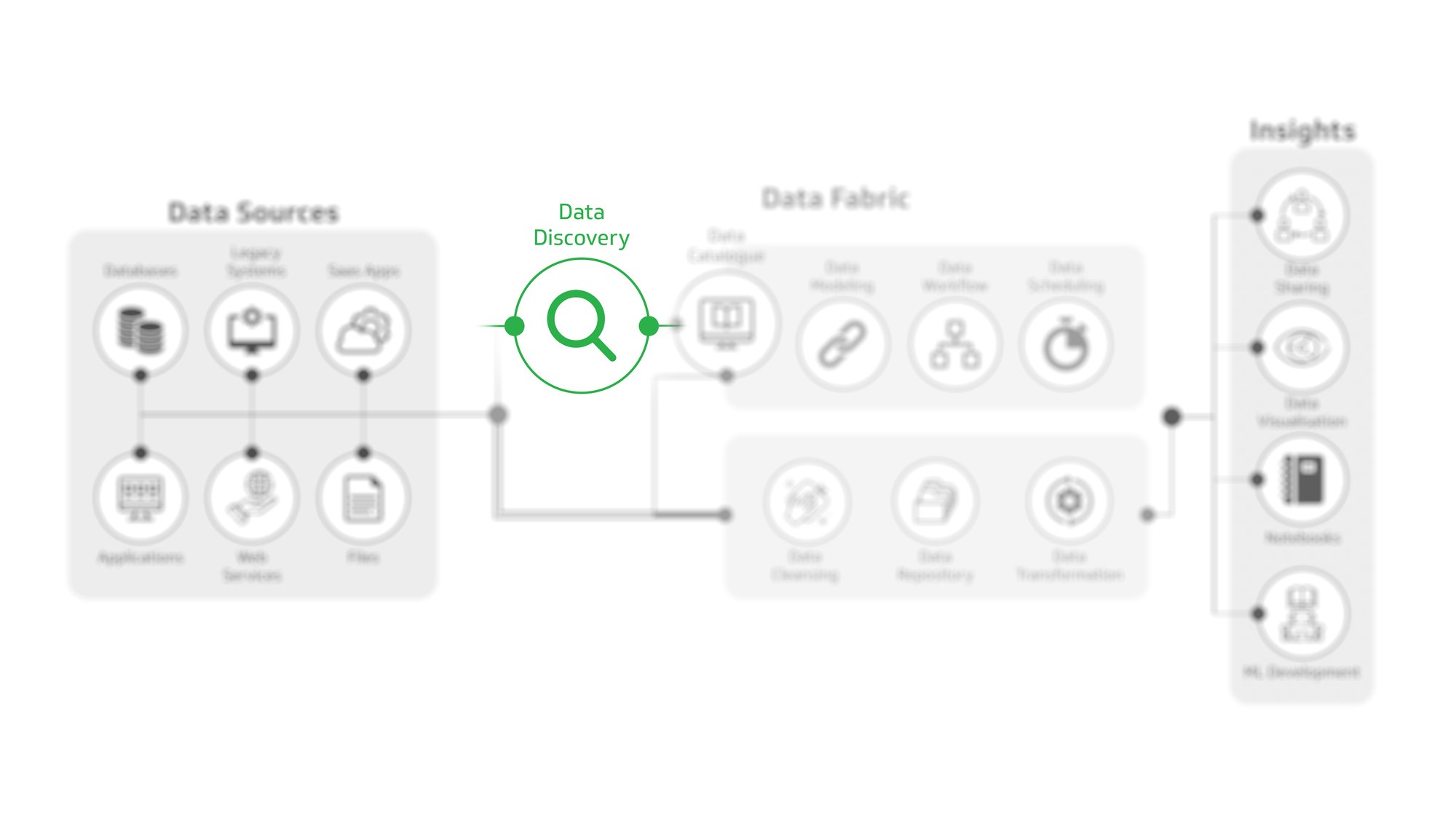 What is Data Discovery?
Data discovery is an approach for collecting and analysing data from diverse sources, often used to identify trends and patterns in data. It requires a series of processes that businesses may use as a framework to interpret their data. Data discovery is often connected with business intelligence (BI), and assists in informing business decisions by bringing diverse, siloed data sources to be analysed. 
Having oceans of data is pointless unless you can derive insights from it. Connecting numerous data sources, cleaning and preparing the data, disseminating the data throughout the company, and analysing to get insights into business operations are all part of the data discovery process.
Databases

Finworks data management software can work with many data repositories, including structured files, SQL and NoSQL databases.

SaaS

Apps

Finworks quickly transform data into useful insights to optimise your expanding Software as a service (SaaS) portfolio.

Legacy Systems

Finworks' expertise and experience in migrating legacy workloads to any cloud destination, whether public, private, or on-premise.

Application

Application analyser offers a centralised, accessible documentation repository with a wide range of data.

Web Services

Finworks data management software is offered as an off-the-shelf product.

File

Finworks collect any quantity of data, structured or not, from any source.
Automating the data discovery processes has an important impact on your resources as it eliminates the need for your team to do any coding and risks are mitigated by reducing human error. Data discovery optimises data quality and data governance before connecting to Business Intelligence tools.
Bring the Appropriate Data for Innovation
We are investing in data processing for our users in an innovative approach as part of our goal to help people see and understand data. We assist everyone in business in knowing they have the correct data and can trust it for decision-making by providing a highly visual solution that reaches users in the context of their analysis.

Finworks simplifies the delivery of reliable, self-service analytics by scaling data automation and operationalisation across the entire big data lifecycle. Boost the platform's governance and security capabilities by combining the power of data discovery and cataloguing to make it simpler to search, analyse, connect, and trust your data.
• Streamline data connections
• Reform data governance
• Recognise classification and quality
• Streamline data preparation
SUBSCRIBE TO OUR NEWSLETTER