Easily create and share powerful reports in minutes
Allow everyone simple, streamlined, and authorised access to data management, control, and collaboration. Get the advantages of Spark/Hadoop without the requirement for expertise.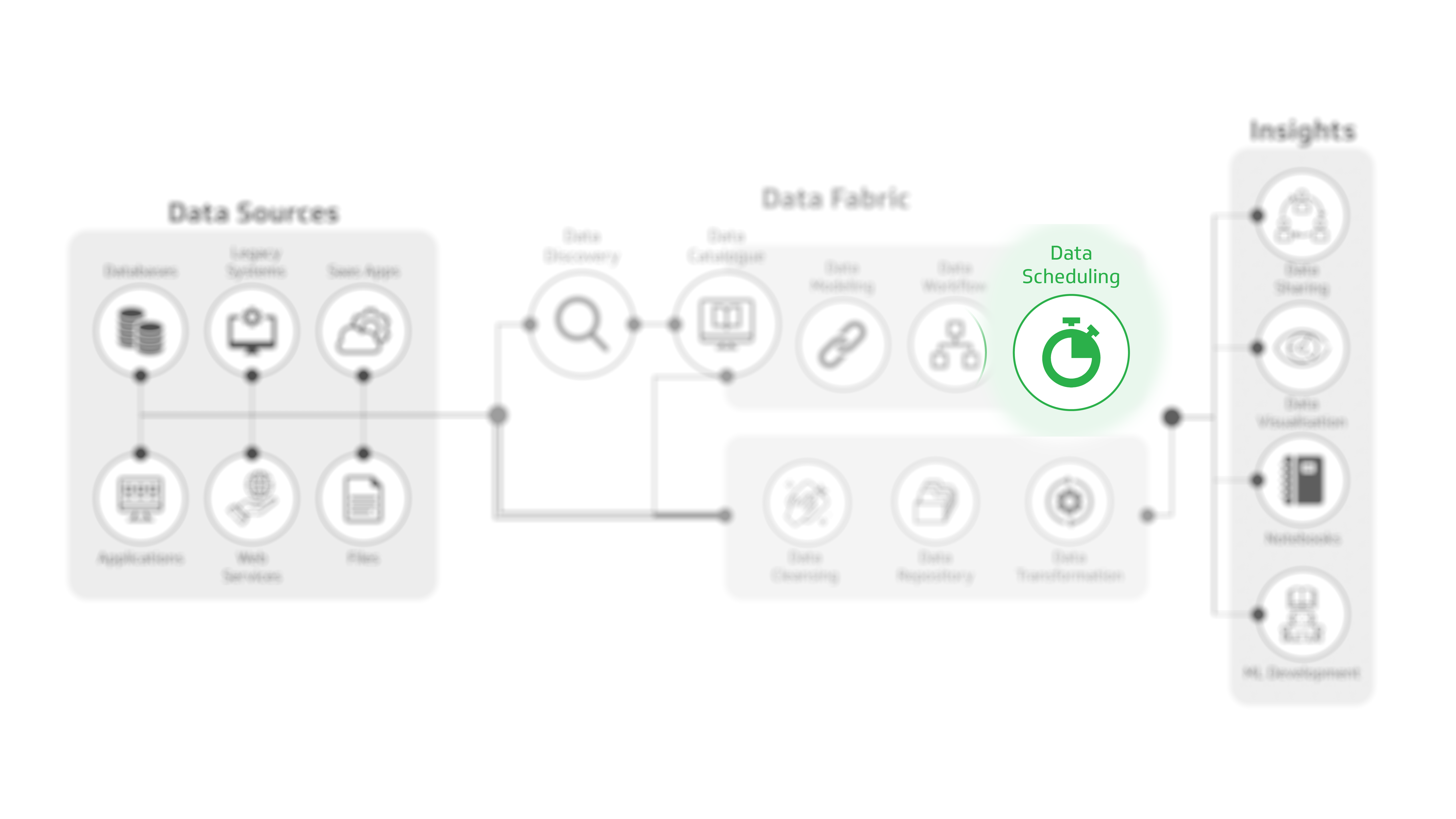 What is Data Scheduling?
Due to the dynamic nature of cloud systems, effective job scheduling is very difficult. Multiple strategies have been suggested to improve how jobs in these frameworks are submitted, processed, scheduled, and retrieved (in the event of errors). The data schedulers will monitor data location and then allocate tasks to places where the data already exists or where there is enough available network capacity for transferring the data.
Finworks data scheduling system was created to achieve several goals, such as reducing overall computation time and increasing resource usage in a near-optimal way. It takes several important factors, such as data location, resource burden, energy consumption, task quality, job deadline, and so on.
Finworks data scheduling helps organisations;
Allows for the effective and timely distribution of data to appropriate users

Reduces the need for human intervention by automating operations

Allows users to examine changes in data in real-time
SUBSCRIBE TO OUR NEWSLETTER